. Shamayim – Creative Management & Production – was founded in May 23rd, 1995 By Mr. Ziv Ben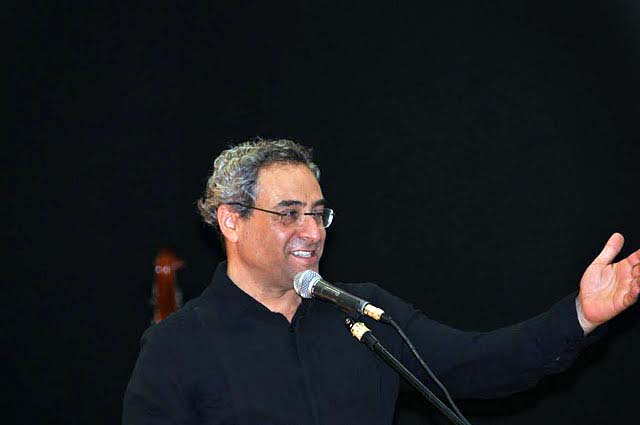 .The company manages and produces projects in the areas of culture and art in Israel and abroad
;Events and Groups Produced and Managed by us
v  1994 – 2008: New Wave and Young Wave series of New Music
v  1994 – 2008: Musica Nova Group for Modern Music
v  1995 – 2010: New Israeli Vocal Ensemble
v  1996 1999: Festival of Music and Nature – Regional Council Misgav
v  1996: Festival of Chamber Music in Tel Aviv
v  1999 -2004: Ethnica World Music Series (artistic director: Dubi Lenz).
v  1997 – 2006: Room Dance Festival – Artistic Director: Amos Hetz.
v  1997 – 2006 – Movements (Tnuot) Association for Dance and Movement Notation.
v  1996 -2004:  Biennale of Contemporary Music in Tel Aviv Museum of Art (Production).
v  1996 -2002:  Shesh Besh World Music band (Production). Including the production of the band's album with Enja Records (Munchen, Germany).
v  1998 -2002: A-Capella  at the Museum Series of Vocal Music (Production)
v  1999: Drum Show (part of the Israel Festival), a unique percussion performance with the artist-percussionist Boris Sihon (Production).
v  1996 – Present: In cooperation with "DCSA" Israeli Foreign Ministry – published by many countries between them: Germany, Malta, Bulgaria, Thailand, Russia, USA, Spain, Korea and others.
v  1999 – Present: Israel's Prime Minister's Award Ceremony for composers; Minister of Culture and Minister of Education Award Ceremonies for Israeli Music Performers; Minister of Education's Award Ceremony for Plastic Art artists (Production).
v  2000 – Present: Hot Jazz Series, at the Tel Aviv Museum of Art, as well as in Jerusalem, Haifa, Herzliya and other locations across Israel (Management & Production).
;Among the institutions we cooperate with are the followin
The Ministry of Education and Culture
The Ministry of Foreign Affairs
Tel Aviv Municipality
Jerusalem Municipality
Culture to Israel
The National Arts & Culture Society
The Jerusalem Foundation
The Foundation of the Tel Aviv Museum of Art
The Rabinovitch Foundation
The National Lottery Fund for the Arts
Leading Israeli orchestras
Israel Music Institute
Ziv Ben
;Personal Details
Born: In 1955, in Kibbutz Hazorea.
Marital Status: Married to Mor, has four children: Jehonathan (29) Adam (27), Eliana (19), and Mika (6 months)
Lives: In Givatayim, Israel
;Education
1976-1980: Graduate from Faculty of Arts, Music Academy,  Tel Aviv University, Israel
1980: Diploma in Baroque Music Studies – Amsterdam – Netherlands.
1992: Course in System Analysis and Programming, the Open University, Israel.
1998: Executive MBA Studies, in Cultural Institutions Management – Faculty of Management, Tel Aviv University, Israel.
;Occupation
1973-1976: Military service in the IDF, Air Force Band.
1974-1980: Teaching music in: Lod, Rishon Lezion, Kiryat Ono, Eshkol Regional Council, Petah Tikva, and Kibbutz Givat Brenner.
1974-1980: Full Time Player in Mel Keller's Big Band.
1978-1980: Saxophonist of the pop band Gazoz.
1980-1985: Principle Bassoonist of the Royal Dutch Ballet Orchestra, Amsterdam, the Netherlands.
1985: Founder of musical ensembles: Musica Nova Consort, Ensemble "Leonardo" for Baroque music.
1985-1997: Principle Bassoonist with the Israel Chamber Orchestra.
1985-1997: Member of the Tel Aviv Quintet, Saxophonist of the Promenade Orchestra of Tel Aviv.
1992: Initiated two productions for youth: The Magic Flute and the Four Seasons
1992 -1997: Composing music for Mitzlolim educational series in the Israeli Music Conservatory in Tel Aviv
1995-2010: Managing director of the following associations:
1) Musica Nova Consort for Performances of Modern Israeli Music.
2) New Israeli Vocal Ensemble
3) Movements Dance Ensemble.
Management including production, development and budget management, organizational management, advertising and the total system. Also an art consulting, advertising and marketing.
05/23/1995 to today: the establishment of "Shamayim – Creative and production management organization"
Webmaster – Ido Bauberg